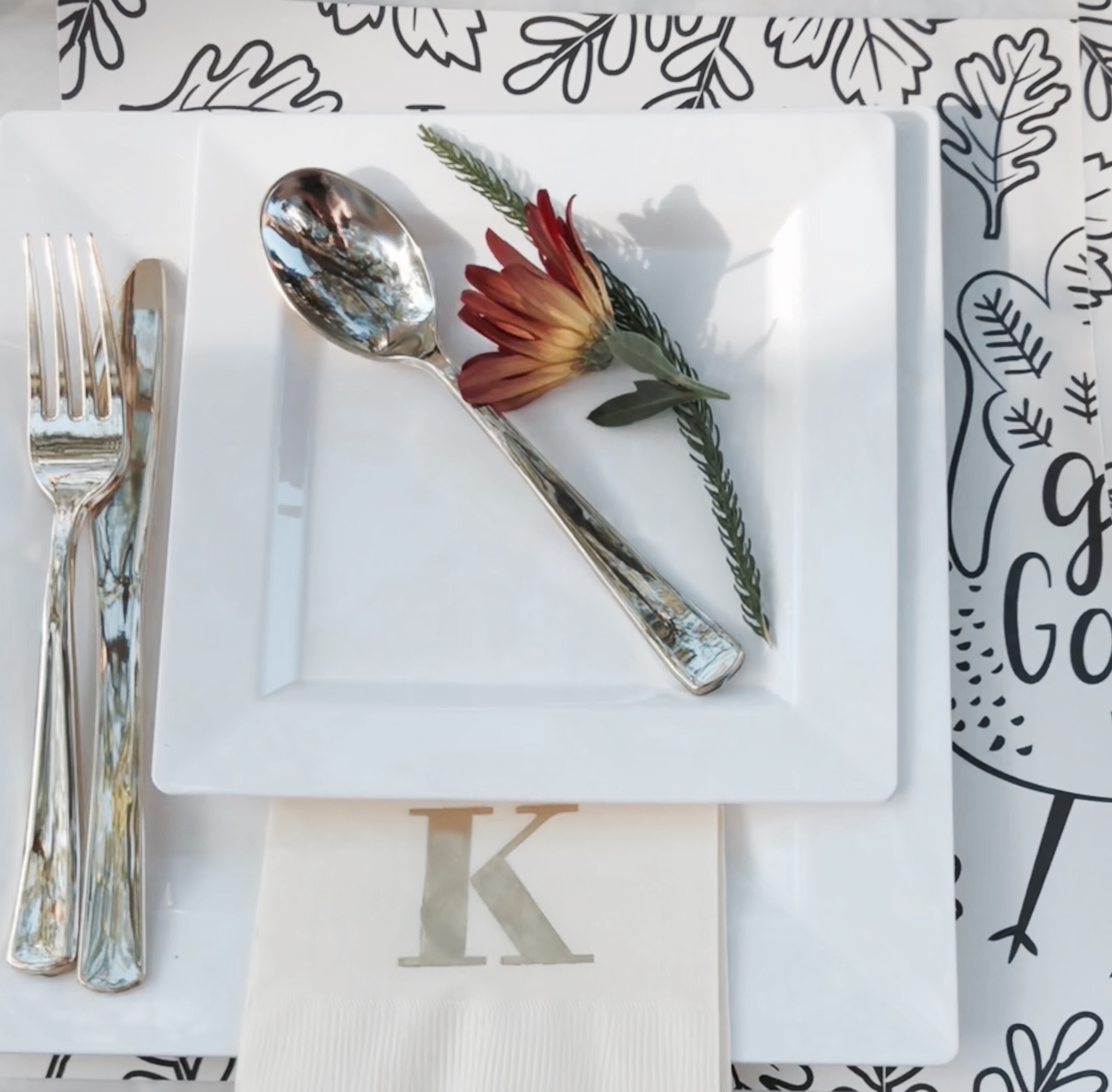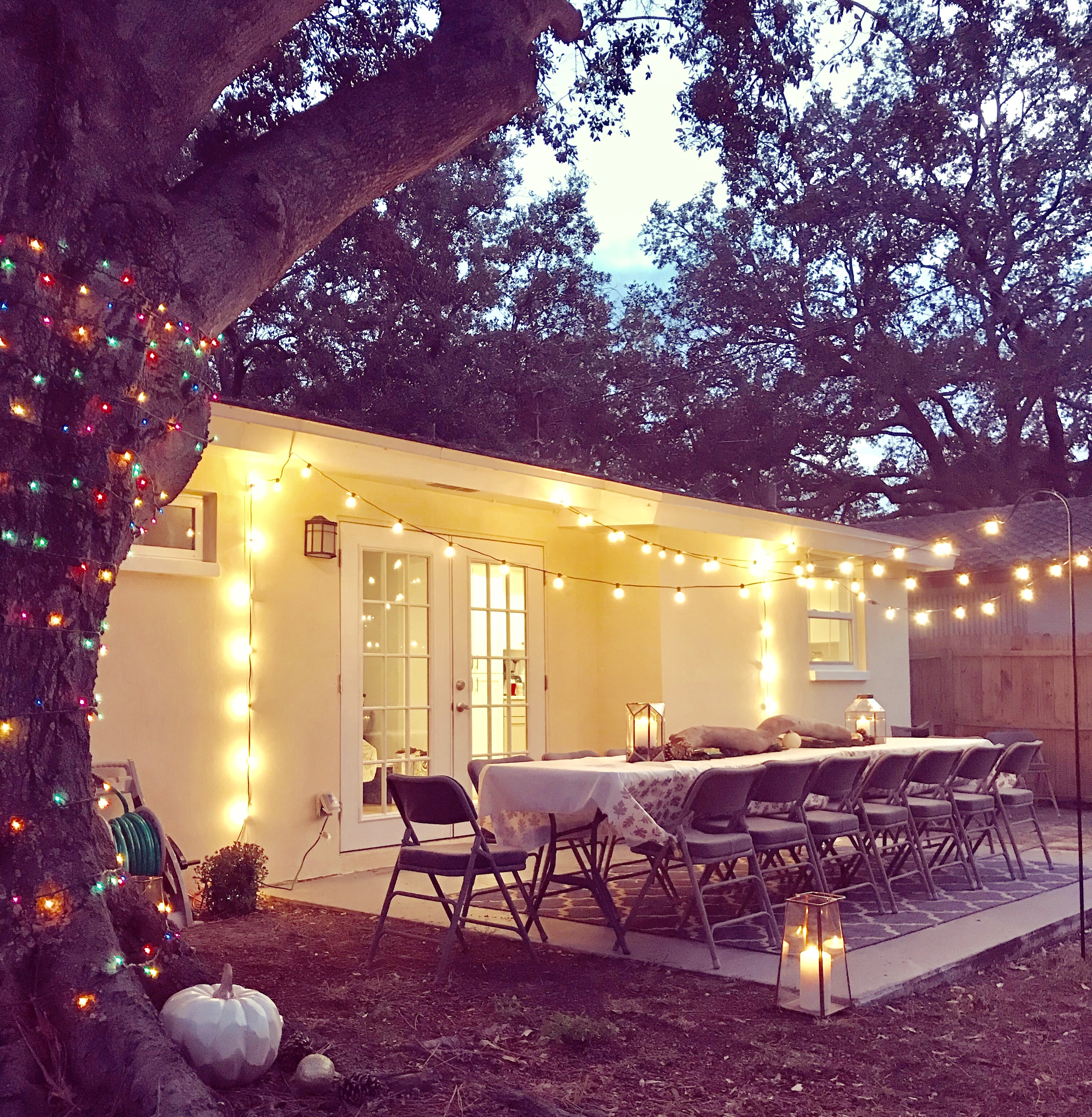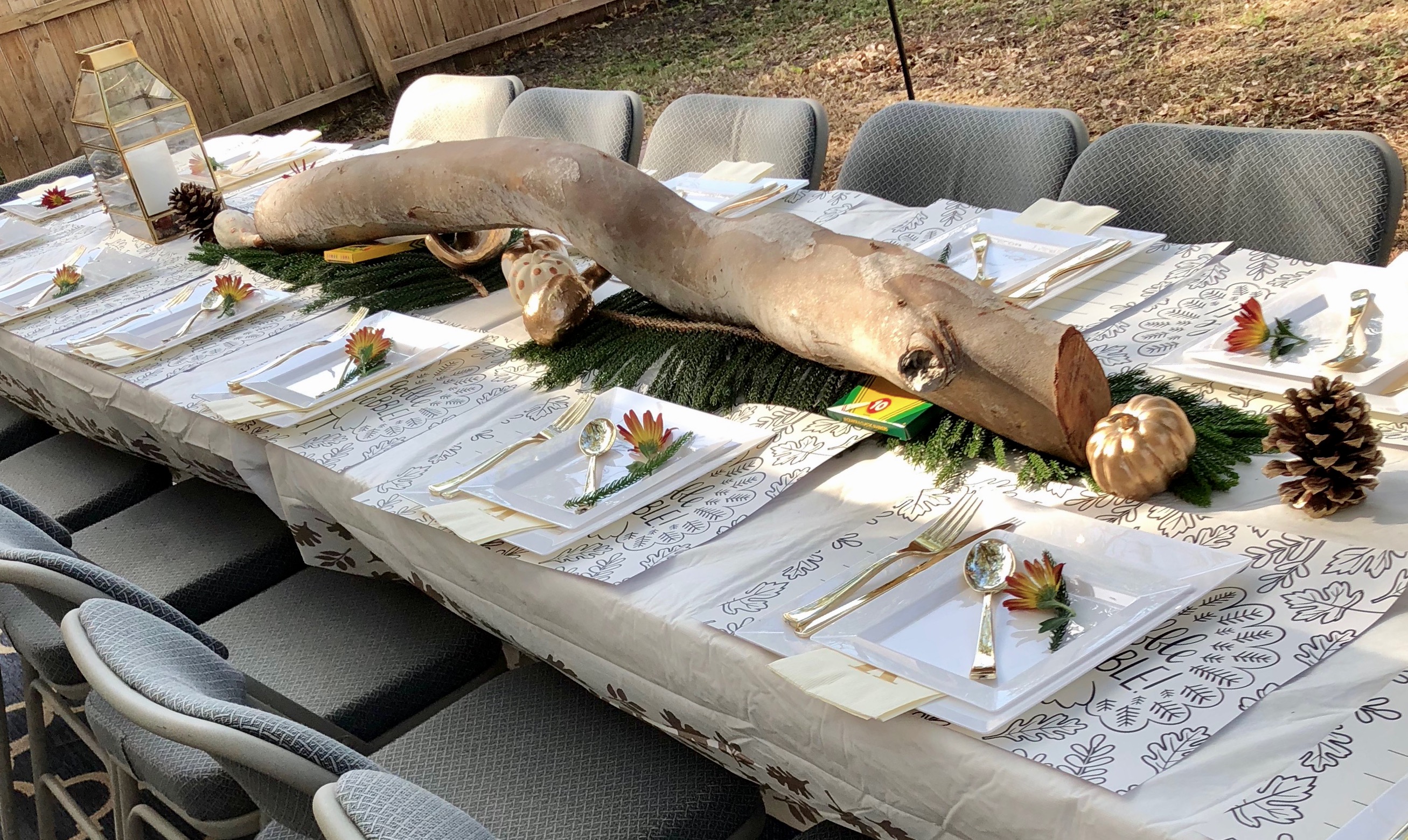 Thanksgiving Table Setting Ideas
Weather permitting, take your Thanksgiving celebration outdoors. After all, everything tastes better when enjoyed alfresco — plus, fall's changing scenery can't be beat. When setting the table, go with a rustic theme to match the setting adding small tree logs and an organic touch to each place setting with a bundle of clipped backyard vines, branches, single flowers or grasses. The bundled clippings lend a rustic, designer look without the designer cost.
Adding a romantic air via candlelight makes any dinner feel more like a special occasion. So mix in a few glass votives, candlesticks or old lanterns to give your Thanksgiving table setting a little extra sparkle and a more intimate feel.
Layering plates in different finishes, colors or textures is an easy trick for setting an elegant table. Start with a charger or placemat, followed by a dinner plate, topped by a folded cloth napkin and small bread or dessert plate.
Keep it simple, and always Give Thanks.
Courtesy: Marc & Edwin's backyard St.Petersburg, Fl